SUCCESSFUL TRIED & TRUE recipes!

Better yet, to feel like I just made a wonderful meal that's as good as a GREAT restaurant's. Well here's one of those recipes!

Source: The Salt Lake Tribune


I have loved this recipe for several years!

The crispy coating is made from Japanese Panko breadcrumbs, which are made from bread without crusts.

Update: 10/20/14

As much as I have adored making this recipe with the Panko, I have found even a BETTER WAY to make this recipe and it's now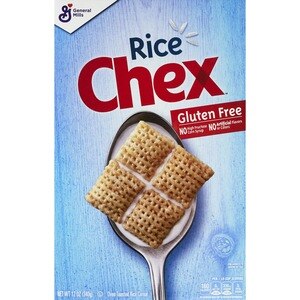 I've started substituting and grinding 2 cups Rice Chex®, which makes "1/2 cup COARSE crumbs".

For the all-purpose flour, I've substituted Gluten Free flour.

I'm AMAZED how EXACT the flavors and textures are to the original recipe! I'm not kidding, the rice chex was fabulous!

So if you have RICE CHEX® and a food processor on hand, there's no need to run to the store for Panko breadcrumbs… ever again.

Ingredients

Panko Breading:
4-5 chicken tenders, lightly pounded thin
1/2 cup Panko crumbs
(OR 2 cups Rice Chex® ground into 1/2 cup coarse crumbs)
1/2 egg, beaten
1/2 cup buttermilk
1/3 cup all-purpose flour, Or Gluten Free "better than Cup4Cup, (I love this flour!!!)
Salt & pepper
2 Tbsp butter
1 lg clove garlic, minced


Lemon Sauce:
Either: 1/2 cup chicken broth
(or 2 tsp chicken base + 1/2 cup water, is my preference)
2 Tbsp fresh lemon juice
2 Tbsp butter
1 Tbsp cornstarch
1 Tbsp cold water
Fresh basil, is my preference
(or dash of dried basil)

Optional Sauce Additions:
Pinch of sugar (or Whey Low)
Dash of buttermilk, I prefer it to be creamy
Yellow food coloring, if you used chicken broth


Directions


Place chicken tenders in a zip-bag, and flatten with a mallet. Into 3 bowls: add flour with salt & pepper, the beaten egg – mixed with buttermilk – and then finally the Panko (or Rice Chex) crumbs.
Dredge chicken tenders into the flour and shake off excess.

Dip the chicken into the egg and buttermilk mixture.

Finally coat the wet chicken with the Panko/ Rice Chex crumbs.
Repeat with remaining pieces. Note: At this point, you could coat the chicken earlier, and then chill. Then make the savory Lemon Sauce, reserving and reheating it for later too.

Cooking Chicken:
With a large frying pan, over medium heat, melt the butter with some garlic. Place coated chicken pieces into the pan over the garlic. Cook until 2-3 minutes; flip and cook 2-3 minutes more, until golden and cooked through.

Cook in batches, reserve and tent (but not tightly) with foil cover to keep the chicken warm.


The Sauce:
In a small saucepan, over medium heat, melt the butter; add broth (OR stir in chicken base, then water). Bring to a quick boil. Dissolve cornstarch with the cold water until smooth. Gradually pour cornstarch into hot liquid, stirring until it boils. Cook one minute until thickened. Remove from heat. Stir in the lemon juice and a dash of either fresh or dried basil. Season with salt and pepper.





I love the optional ingredients with the added to taste and touch of

creaminess,
but
the sauce is delicious without those too.

Serving Suggestion
Place 1 or 2 chicken tenders on each plate. Top with lemon sauce and serve with seasoned Herb Roasted Potatoes, if desired.
~~~~~~~~~~~~~~~~~~~~~~~~~~~~
Enjoy,
Sharon Anne